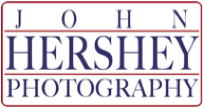 I've been shooting photographs for many years while working for Bay Area clients. Drawing on this experience in event and documentary photography, I am now working in digital photography and Photoshop, both professionally and as a favored avocation.
I am a member of North Coast Mac User Group, the Bodega Bay Area Chamber of Commerce, and Canon Professional Services.
As an avid cyclist I have photographed the week-long AIDS/Lifecycle Ride from San Francisco to Los Angeles for six years while cycling in the event. I live in the rich visual environment of Sonoma County California and am priviledged to be able to document the beauty of nature, especially on the coast.
My visual and photojournalistic style began at Syracuse University where I graduated with a B.A. in advertising design and photography, and matured as I served in the Navy as a photographer. After working for a NYC agency, I moved to San Francisco in 1976, where I did freelance photography for retail and high—tech clients.
Following a few years in a staff position as multimedia producer for Memorex Corp, I started Hershey Multimedia in 1980 with my partner, Ted Lawyer. As the company's president and producer, I managed on-site staging and presentation of meetings and seminars for corporate and non-profit clients, and photographed the events for print and screen presentations.
My passion then, as now, has always been photographing events with a visual journalist's eye. Capturing the peak action of the moment challenges and energizes me.
Bodega Bay Photographer with experience