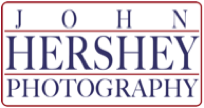 Spud Point Marina Crab Fishing
All images are © John Hershey Photography. All rights reserved.
Chronicaling the crab fishing process at Spud Point Marina, I documented crab fishing on the Annabelle, a boat of the Spud Point Crab Company fleet. Thanks to Tony Anello, the owner and captain - as well as fishermen Diego and "Moose," for their cooperation in providing access to their process.
To view each of the three aspects of crab fishing - Preparation, Ocean, & Unloading - click on Crab Fishing in the Navigation Bar to get a drop down menu, and choose your page.