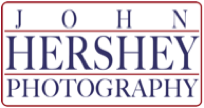 Spud Point Marina Crab Fishing
All images are © John Hershey Photography. All rights reserved.
Eight Miles Out: Crab Fishing on the Ocean
A prayer for a safe day on the water
The Annabelle leaves her berth and sails out of the jetty to the ocean
Diego throws the buoys out as Moose reels in a pot
Harvesting the ocean's bounty
Sorting out the "keepers" and throwing back the females and juveniles
Measuring for legal crabs
Flipping the pot to empty it
An unwelcome scavenger - a freeloading octopus
Releasing the octopus back into the ocean
Frenzied seagulls follow the boat when old bait is thrown to the sea
Hook the buoy. Reel in the pot. Flip the pot. Dump the crabs. Throw back the small ones. Rebait. Cast the pot back... REPEAT
Chronicaling the crab fishing process at Spud Point Marina, I documented crab fishing on the Annabelle, a boat of the Spud Point Crab Company fleet. Thanks to Tony Anello, the owner and captain - as well as fishermen Diego and "Moose," for their cooperation in providing access to their process.
To view each of the three aspects of crab fishing - Preparation, Ocean, & Unloading - click on Crab Fishing in the Navigation Bar to get a drop down menu, and choose your page.
Tony looks down from the bridge