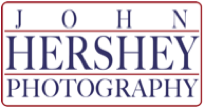 Installations & Exhibits - Fine Art Photography & Watercolors
Restaurans and Cafes may have closed indoor facilities due to COVID 19 restrictions. Please visit to see the work when the businesses are open to the public again. Ask to see the work inside and you can purchase phtographic wall art from the display.
Bodega Bay Best Vacation Rental
1580 Eastshore Rd Suite D
Bodega Bay
Terrapin Creek Cafe
1580 Eastshore Rd.
Bodega Bay
Left Coast Latte
2001 N, CA-1 Suite D Bodega Bay
Current Physical Installations:
Note: Some venues with indoor dining are temporaily closed due to state and county restrictions