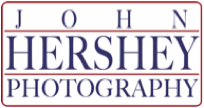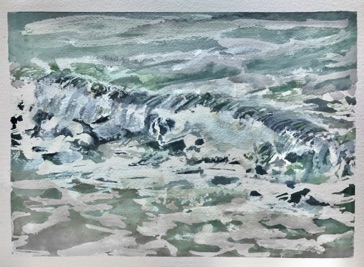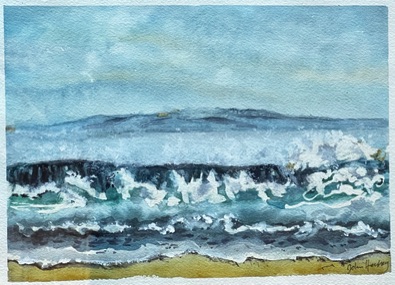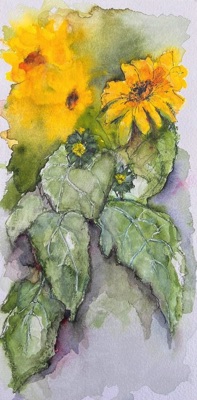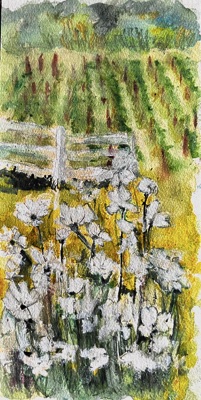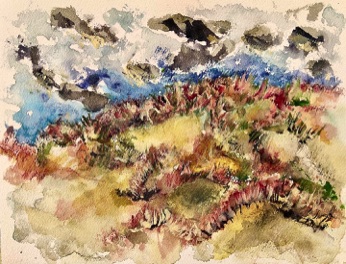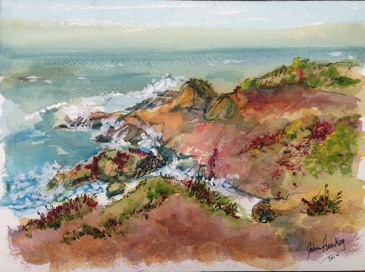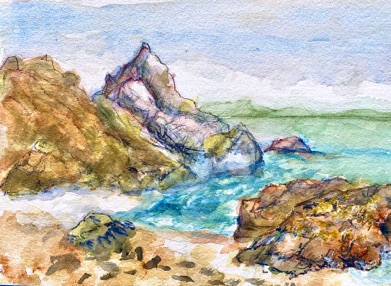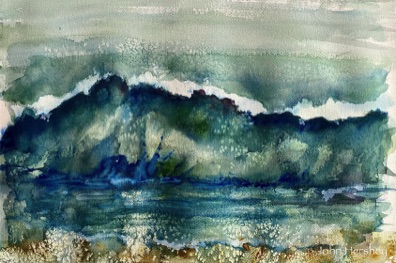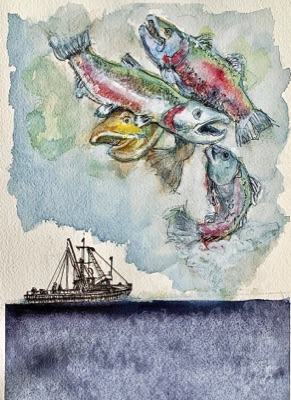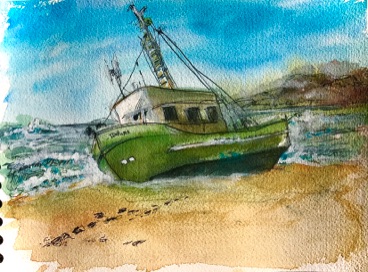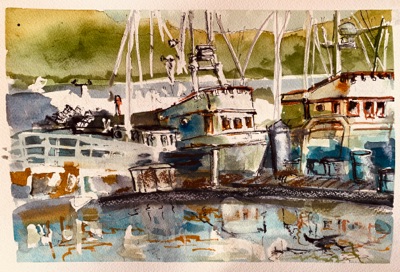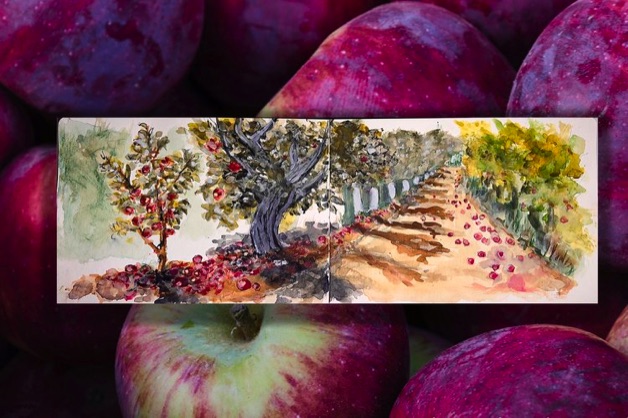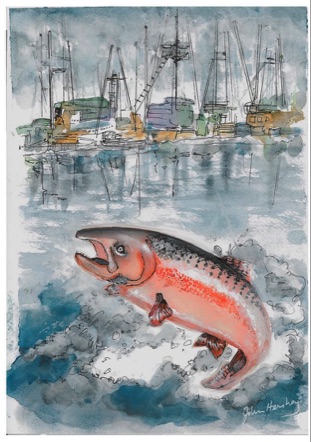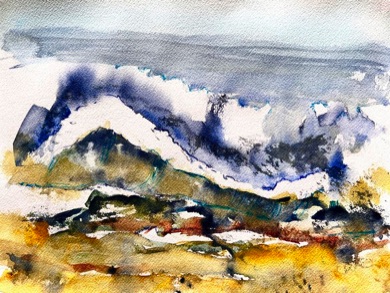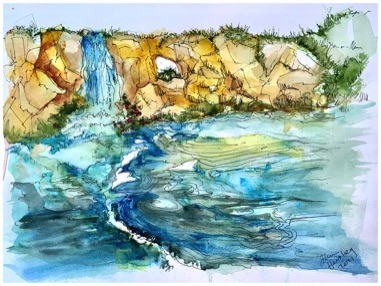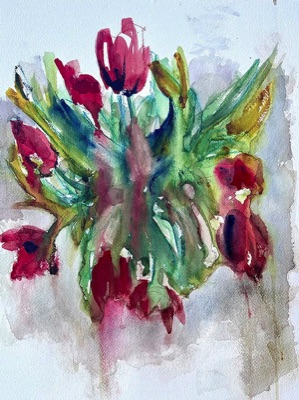 Paintings are available for purchase at exhibits and shows (see Exhibit tab above)
As a photographer of Bodega Bay and the Sonoma Coast, I am inspired to translate my experiences and visual skills into a companion medium, painting.
My education in advertising design and career in industrial theater have amplified my expertise in all visual media, most notably watercolor.
Creativity in the fluid, unrestricted media of watercolor is another viewpoint complimenting the literal captures of photography. Watercolor provides an ebb and flow of expression in my technique of abstract realism.
all watercolors © John Hershey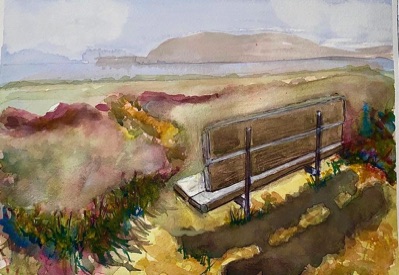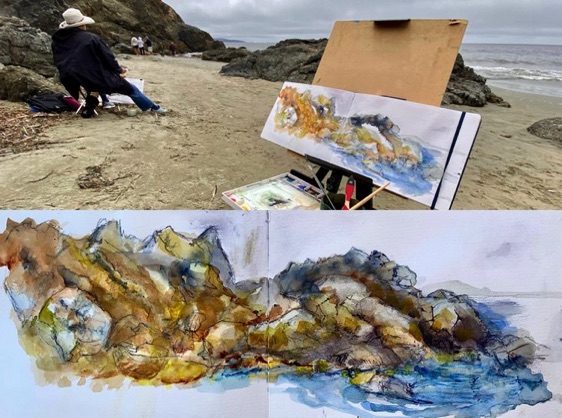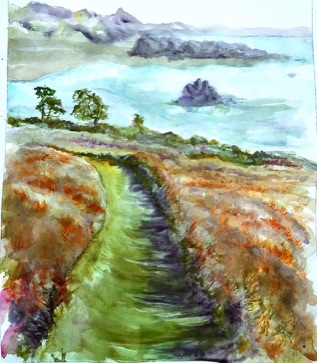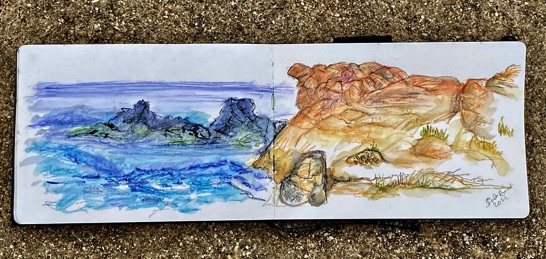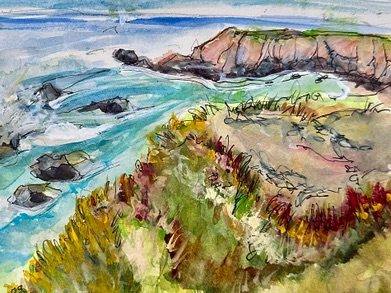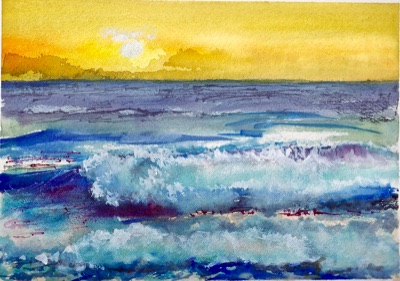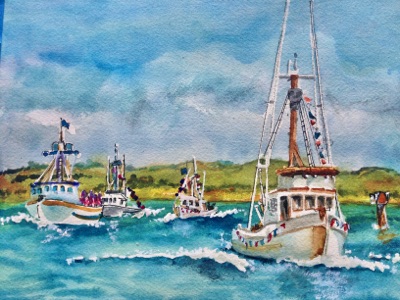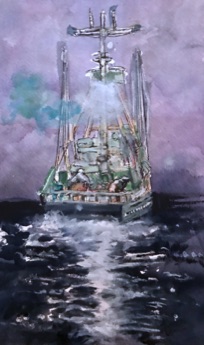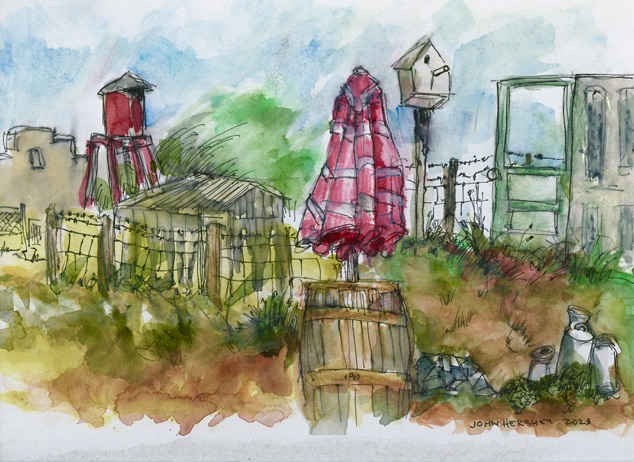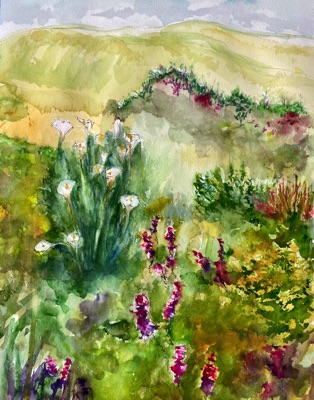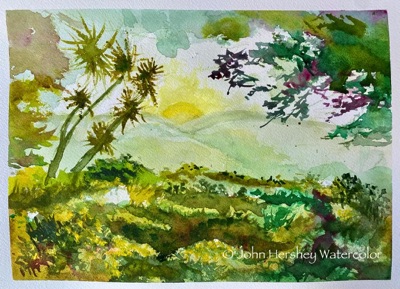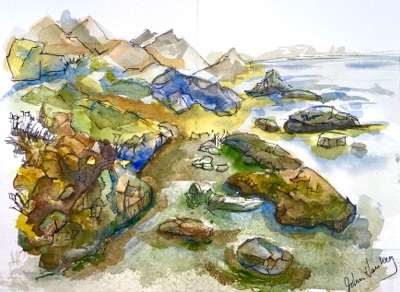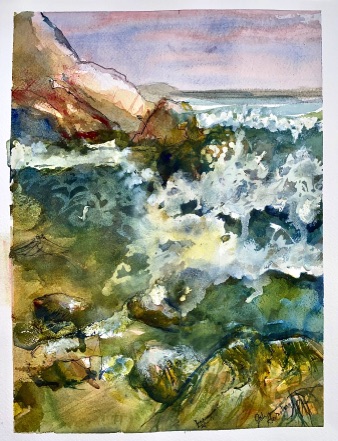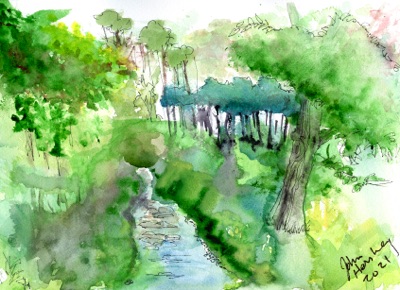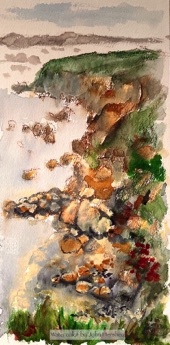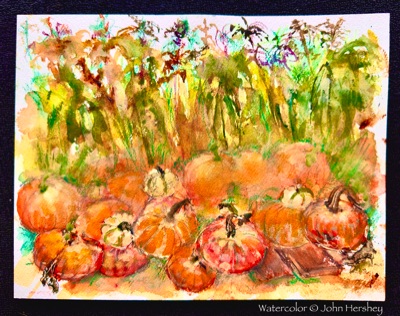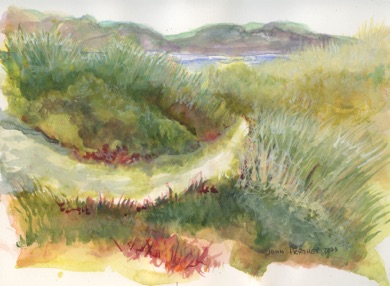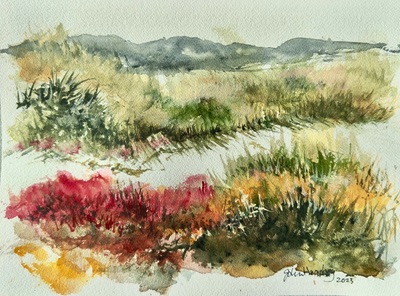 Sketchbook Paintings en plein air
all watercolors © John Hershey